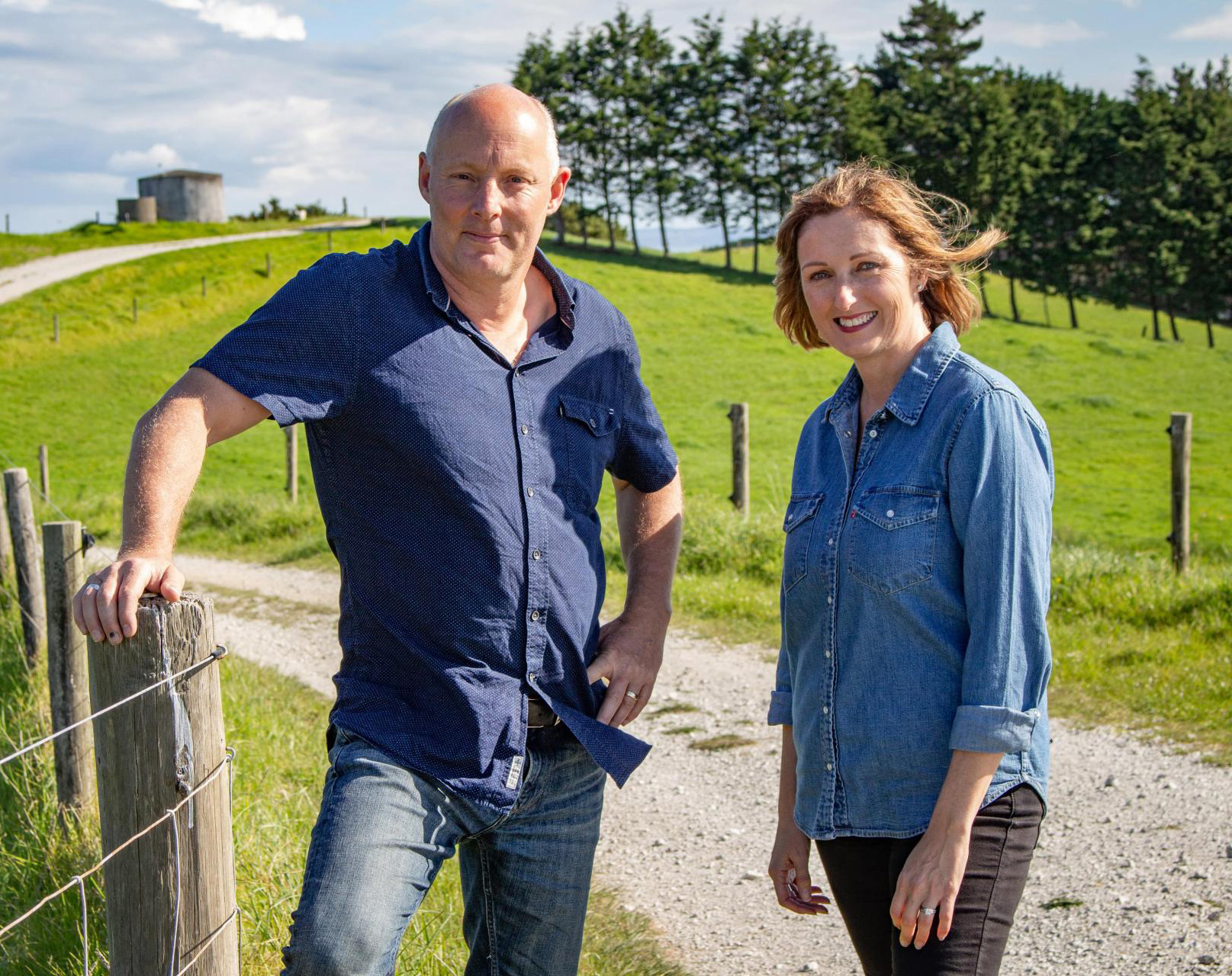 Dana and Fraser met in 2011 while working together in the corporate world selling NZ food products globally, which was intense and highly competitive. Both eventually left the industry and headed in very different directions, having no idea that their paths would re-cross and they'd start an online food and beverage business together a few years later. Now reconnected, they share the common goal of bringing people together with high-quality products made right here in New Zealand.
Fraser's journey took an interesting turn when he and his partner made the spontaneous decision to purchase a farm north of Auckland. With a wish to farm more sustainably, Fraser started to research new opportunities that would give back to the land and help create less processed food. With a preference to purchase online from small producers already, Fraser thought it would be difficult and costly to market a single farm grown product to the wider New Zealand community. This was the lightbulb moment that led to The Good Food Collective.
Fraser realised that small and medium sized growers & producers need support to get their products to market and to the people that will truly appreciate them. The passion, craftsmanship and effort that goes into producing good food and beverage products, leaves very little time to work on the critical part that is sales and promotion.
Dana transitioned away from 23 years in the corporate world when her husband was diagnosed with terminal cancer. Fresh and wholesome food became a necessity and an important part of their lives. She wanted to work on projects that made a difference and create a work life balance to spend more time with him, doing the things they loved. One of these was fishing and they spent many hours cooking up and sharing their catch with friends and family in Tairua, in the Coromandel.
With an absolute passion for good food and wine, Dana wants to use her knowledge and experience in marketing, design and retail to help people and their products reach their true potential.